Rende mayor Manna among 200 arrested in police operation against 'Ndrangheta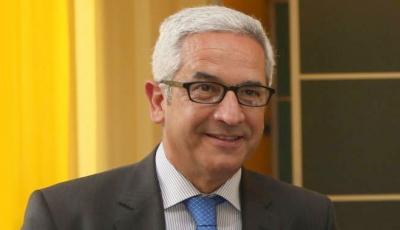 Rendemayor Marcello Manna was arrested in a dawn raid in a joint operation by local forces
  COSENZA – The lawyer and current mayor of Rende, Marcello Manna, was among 202 people arrested this morning in a dawn raid carried out by police in the province of Cosenza against the Calabrian organised crime syndicate the 'Ndrangheta.
 Manna, who was already under investigation for corruption, was placed under house arrest although it not yet known whether his arrest was related to his political activity.
 Also arrested alongside Manna was Pino Munno, the councillor for public works and Francesco De Cicco, the urban minister for Cosenza.
 Among those arrested in the operation were local administrators, business professionals, entrepreneurs and organised crime members from Cosenza.
 They were arrested on a variety of charges including association with the mafia, drug trafficking, running illegal gambling operations, money laundering and fraud.
 Also involved in the operation were the Reggio Calabria financial crimes unit as well as forces from Cosenza and Catanzaro.
 At the same time, an emergency seizure was ordered by the court for the recovery of an estimated 72 million euros of assets from the suspects.
 Among the assets were villas, buildings, a yacht, a light aircraft, cars and motorbikes.
 A number of commercial business across a range of sectors were also seized including agriculture, entertainment, construction, accommodation, gambling and catering.
 The Salerno public prosecutor's office opened an investigation into Manna in September 2022 for allegedly bribing a judge to get a local mafia boss acquitted in 2012.
 Manna was elected as mayor of the southern town in 2019 with 57.13% of the vote.
 A planned press conference for today by the Catanzaro public prosecutor Nicola Gratteri was cancelled.
jd 
 © COPYRIGHT ITALIAN INSIDER
UNAUTHORISED REPRODUCTION FORBIDDEN