Woman killed by footballer in hammer attack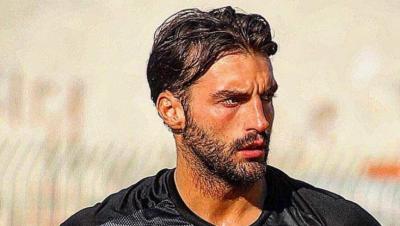 Padovani played for several Serie D teams including Giarre and Troina Calcio
 BOLOGNA - 56-year-old Alessandra Matteuzzi has been killed after being struck by a hammer in a brutal attack in the courtyard of her own apartment block, Il Fatto Quotidiano have reported.
 27-year-old footballer Giovanni Padovani has been arrested by the police on a charge of aggravated homicide following the incident.  
 The attack happened on Tuesday night at around 19:15 when Padovani was waiting outside her apartment block and trying to get it.
 Matteuzzi then arrived at 21:00 and repeatedly asked him to leave but he stayed.
 He then picked up a hammer and launched himself at Matteuzzi in a building on via dell'Arcoveggio in the suburbs of the city.
 When emergency services arrived, they found the 56-year-old lying of the ground in a state of unconsciousness with a head wound. She was taken to hospital but died shortly later.
 Padovani was found in the building and was arrested.
 Matteuzzi had previously reported Padovani for stalking and neighbours recall having seen more violent arguments between the pair in the period leading up to the attack.
 The 27-year-old is a footballer and model originally from Ancona. He has played for several Serie D teams including Giarre and Troina Calcio.
 © COPYRIGHT ITALIAN INSIDER
UNAUTHORISED REPRODUCTION FORBIDDEN