British man dies and six injured in yacht crash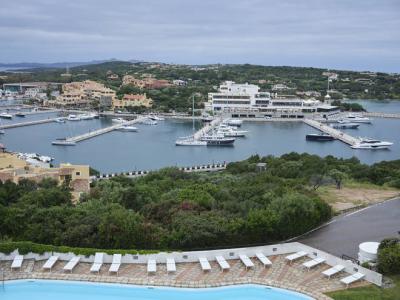 The yacht crashed off the coast of Sardinia
PORTO CERVO – A British man has died after a luxury yacht belonging to the Berlusconi family crashed into rocks off the Sardinian coast on Sunday. The captain has been placed under investigation and the boat, "Sweet Dragon" has been seized following the crash, local authorities reported.
 63-year-old Dean Kronsbein had suffered suspected heart failure after the crash. A rescue team reached him on Sunday evening but his injuries later proved fatal.
 Six other people on board the ship were injured, including Kronsbein's wife, Sabine and daughter, Sophia who were sent to hospital and are set to return to the UK on Thursday via air ambulance. The crash has left them with serious injuries and difficulty walking with a long road of recovery ahead.  
 The yacht, "Amore" was travelling near the Nibani Islands at 8:40 p.m. while the captain was attempting a change of direction to avoid anther ship.
 According to Rai the man who died was the owner of the 70ft 'Amore' Magnum-type motor yacht.
 Meanwhile the ship, which has been half submerged, was taken to the port of Porto Cervo while an investigation is carried out.
 The local coastguard commander Francesco Colarullo said that "the damaged boat was towed back to Porto Cervo and has now been seized by the local prosecutor while the investigation into what happened exactly continues. It's possible speed may have been an issue and we know that other vessels were in the area at the time and the accident may have happened while evasive action was taking place."
 "Every effort was made to save the life of the British man but there was nothing that could be done and he was unconscious when he was recovered. The alarm was raised by the Amore with a mayday and they reported they were taking on water after striking rocks and a rescue operation was immediately launched. Two coastguard vessels were involved as well as several other pleasure boats in the area at the time."
 A spokesperson from the Foreign Office said, "We are providing support following a maritime accident in Sardinia, including to the family of a dual national who has died. We are in contact with the local authorities."
 © COPYRIGHT ITALIAN INSIDER
UNAUTHORISED REPRODUCTION FORBIDDEN