Benetton moves business to Poland after bridge collapse in Genoa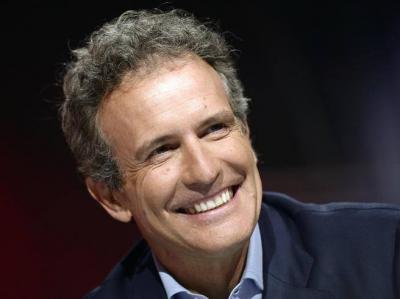 Alessandro Benetton, Photo: Time.News
 GENOA – Alessandro Benetton, Italian businessman, second son of one the co-founders of Benetton Group, Luciano Benetton, decided to start business in Poland, after the tragic collapse of the bridge in Genoa in 2018.
 The Morandi Bridge, a former viaduct was a part of the A10 motorway and the European route E80 over the Polcevera river valley in Genoa. On Aug. 14, 2018, the bridge collapsed, killing 43 people. The Benetton companies were responsible for the maintenance of the bridge. Investigators of the prosecutor's office and the Financial Guard from Genoa gave 69 indictments that revealed a lot of operational, maintenance and supervisory negligence of many people and entities that contributed to the construction disaster.
 The catastrophe led to Alessandro Benetton's decision to develop family business abroad, especially in Poland. 21 Invest, led by Alessandro Benetton in Poland, sold the logistics company VGL Solid group to the English Ligentia, one of the major operators in freight transport, for one hundred million, seven times what it had invested. In 2017, 21 Invest invested about 13 million in the VGL Solid group project. At that time, 21 Invest had a turnover of 85 million. Now, their revenues are 400 million and 21 Invest have become the leading logistics group in Poland and Central Europe.
 This was not Benetton's first investment in Poland.  In fact, 10 years ago, Benetton Group had already invested in sgr 21 Concordia, the Warsaw branch of the group that consists of 25 companies worth one billion.
 VGL Solid Group consists of network of 28 branches and has over 8500 customers in Europe Asia, the Middle East and Africa. VGL Solid Group since 2018 has been supported in its work by the Polish team of 21 Invest and has acquired Solid Logistics, the second largest Polish logistics operator. VGL Solid Group could thus strengthen its position in the Central European market. Benetton's investments in that time concerned automation, digitisation and operational efficiency, and the services offered. The sale of VGL Solid Group represents a great success for Benetton's 21 Invest along with the sale of Apaczka in 2020, among the largest groups in the logistics industry.
 ak-al
 © COPYRIGHT ITALIAN INSIDER
UNAUTHORISED REPRODUCTION FORBIDDEN