Salvini lawyer's bilking of Italian Insider comes back to haunt him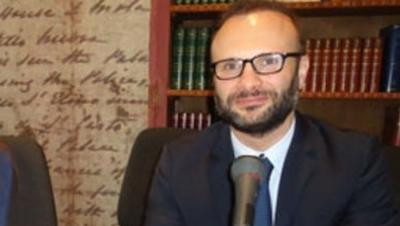 ROME – When Italian lawyer Antonio Capuano set off a storm by arranging for the Russian Embassy to pay for League leader Matteo Salvini's air fare to Moscow recently, Italian media recalled that the former Forza Italia MP broke his word to the Italian Insider to ensure that the Embassy of Kuwait paid a debt run up by the Ambassador of the Emirate to the newspaper for  work carried out, La Repubblica newspaper reported.
 "Among his jobs there was that of the lawyer of the embassy of Kuwait," Conchita Sannino, a journalist for la Repubblica wrote in the Italian daily. "In a recent publication online The Italian Insider, the news was without pity," she continued.
 Ms Sannino quoted the Insider saying that "the solemn promise by the lawyer for the Embassy of Kuwait in Italy, Antonio Capuano, to provide for the payment of the longstanding debt to the Italian Insider accumulated for work commissioned by the previous ambassador, unfortunately resulted null and void. Etcetera. They want 10,000 euros."
 Capuano represented the Kuwaiti Embassy in the dispute with the Insider in which the Italian foreign ministry sought to broker a solution for the debt of 10,000 euros.
 La Repubblica quoted Nicola Cosentino, a former under secretary who fell from grace when he was investigated and convicted for links to the Camorra as telling a businessman in an intercepted conversation that "Capuano has cheated half the world."
 jp
 © COPYRIGHT ITALIAN INSIDER
UNAUTHORISED REPRODUCTION FORBIDDEN