Italian wine promoted in Poland and Estonia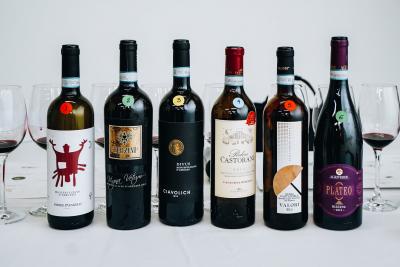 Italian wine tasting, Photo: I.E.M. Facebook
 VERONA – As a part of the "Simply Italian Great Wines Eastern Europe Tour 2022", organised by IEM, International Exhibition Management, two promotional Italian wine events have been scheduled in the capitals of Poland and Estonia, on June 21 in Tallinn and on June 23 in Warsaw.
 "Simply Italian Great Wines Eastern Tour 2022" is a project aimed to enhance Italian enology in Europe. The events scheduled in Central and Eastern European countries allow Italian producers to meet local professionals, importers, sommeliers, and the press. This builds the foundations for the establishment and consolidation of business relationships within the sector. Seminars, guided tastings, and workshops are planned as part of the project that aims to circulate knowledge on Italian wines.
 Poland and Estonia are important countries for the wine import market. In Poland, 25% of imported wine is Italian. According to Istat data analysed by WineNews, in 2021, Poland imported wine from Belpaese, reaching a total of 88 million euros. In 2022, from January to March, this totaled 22.1 million euros to Italy. In 2021, Estonia imported wine from Italy for 16.1 million euros and in the first quarter of 2022, bought wine for 4.3 million euros.
 Further, the Polish wine market grows by five percent per year with a turnover that has grown from 249 million euros in 2016 to 324 million euros in 2020. This has resulted in an embracing of wine culture, as well as a greater care for health and conscious consumption of alcohol, an example of this is the decline in vodka consumption in the country.
 In Estonia, the significant growth in consumption of wine is also notable. The annual amount of wine consumption per capita is around 15 litres. Estonia is a country that historically exports and re-exports wine to neighboring countries such as Lithuania, Latvia, Finland, and Russia, thanks to low excise duties and a very efficient logistic channel.
ak-al
 © COPYRIGHT ITALIAN INSIDER
UNAUTHORISED REPRODUCTION FORBIDDEN