The DESMOND O'GRADY Literary Prize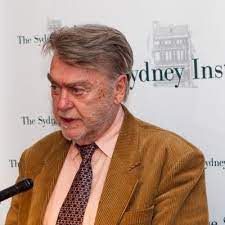 ROME – Applications are invited from authors of original short stories to send copies of an example of their recent work to compete for the Italian Insider literary prize established by the newspaper in memory of Desmond O'Grady, the respected Australian author and journalist who died in Rome in November 2021 after working in the Eternal City for more than half a century.
 Closing date is May 1, 2023, for the submission of original work in the form of a short story written in English on a theme related to Italy. A cash prize of 500 (five hundred) euros will be awarded to the winner. 
 Desmond O'Grady was Literary Editor of the Italian Insider from its inception in 2009 until his death. Entries will be judged by a panel of judges including Desmond's daughter Donatella.
 Entries in word file with a short resumèe about the author should be sent to info@italianinsider.it.
 Entry fee: 25 euros payable to Italian Insider via Paypal on info@italianinsider.it
  jp
 © COPYRIGHT ITALIAN INSIDER
UNAUTHORISED REPRODUCTION FORBIDDEN