Polish veterans, officials celebrate 78th anniversary of Monte Cassino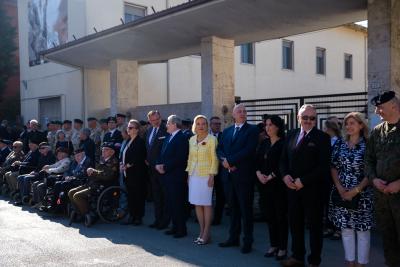 Polish veterans and the Polish Ambassador, Anna Maria Anders
 MONTE CASSINO – Polish veterans of the battle of Monte Cassino and officials from Warsaw have attended solemn ceremonies to mark the 78th anniversary of the Allied victory, in which the final assault on Nazi positions at the monastery was carried out by troops led by Gen. Wladyslaw Anders, who was born 130 years ago.
 On May 18th 1944, the soldiers of the second Polish Corps under the command of General Anders captured the fiercely defended Monte Cassino Monastery, which enabled the Allied forces to finally defeat Germany and their allies. It was one of the biggest fight during the World War II.
 The morning ceremony marking the anniversary of the May 18, 1944 battle and laying of floral wreaths in front of the Gen. Anders monument on the slopes of the monastery hill was attended by veterans, the Polish Ambassador, Anna Maria Anders, the daughter of the late general, and deputy prime minister, minister of culture and national heritage, prof. Piotr Glinski, head of the Office for Veterans and Victims of Oppression Jan Jozef Kasprzyk.
 "I am touched that after so many years memory of my father is so alive," said Ms Anders during the ceremony highlighting that in this place she feels like daughter of General Anders more than an ambassador.
 The ceremony commemorating the general Anders was accompanied by the exhibition of the Institute of National Remembrance "from labour camps to Monte Cassino."
ak-jp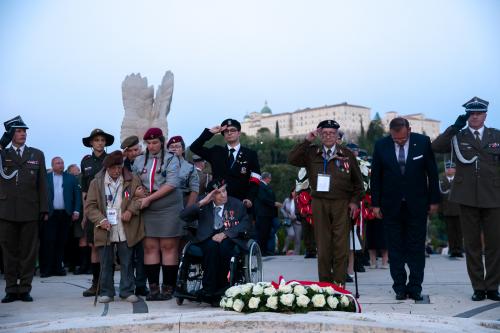 Solemn ceremonies on the 78th anniversary of the Allied victory in the Battle of Monte Cassino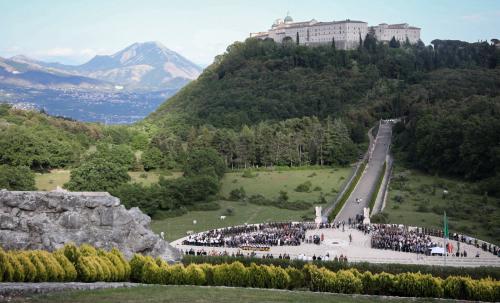 Solemn ceremonies on the 78th anniversary of the Allied victory in the Battle of Monte Cassino
 © COPYRIGHT ITALIAN INSIDER
UNAUTHORISED REPRODUCTION FORBIDDEN