Outrage after Russian Foreign Minister compares Zelensky to Hitler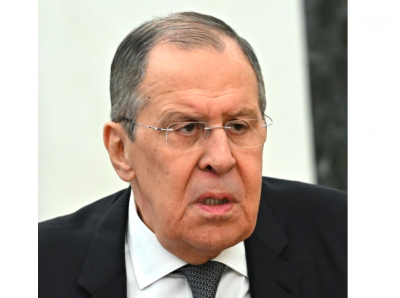 ROME – Russia's Foreign Minister Sergei Lavrov has sparked outrage across the political spectrum after he suggested Adolf Hitler, like Volodymyr Zelensky, may have also been part Jewish, and insinuated that the Ukrainian President is plausibly an anti-Semite, despite his heritage, political sources said.
 Israel strongly condemned the comments, which were made in an interview on Italian television channel Rete 4 on Monday.
 Prime Minister Naftali Bennett called his statements "serious" and said "the minister's words are not truth and their objective is invalid. Such lies aim to accuse the Jews themselves of the terrible crimes committed against them in history and thus remove the responsibility from their persecutors."
 Tel Aviv's Foreign Minister Yair Lapid said he expected an apology. "To say that Hitler was a Jew is like saying that Jews committed suicide," he said to Israeli media. "The Nazis persecuted the Jews, only the Nazis were Nazis, only the Nazis embarked on a systematic annihilation of the Jewish people."
 For Zelensky's adviser, Mykhailo Podolyak, the statements "are proof that Russia is a successor of the Nazi ideology." Moscow, he added, is "trying to rewrite history" and "arguments to justify the mass killings of Ukrainians."
 Ukraine's Foreign Minister Dmitro Kuleba said Lavrov has "failed to hide the deeply rooted anti-Semitism of the Russian elites," adding, "hs atrocious comments offend Ukrainian President Zelensky, Ukraine, Israel and the Jewish people. More generally, they show that Russia today is full of hatred towards other nations."
 The identity of Adolf Hitler's paternal grandfather is unknown, which has in the past provoked debate on whether he may have Jewish blood and at the time, Hitler rejected this idea by making a Nazi law which defined Jewishness as excluding Jesus Christ and himself - a stark contrast to Zelensky who has always assumed his Jewish identity.
ln
 © COPYRIGHT ITALIAN INSIDER
UNAUTHORISED REPRODUCTION FORBIDDEN