President of Italian industrialists asks government to act quickly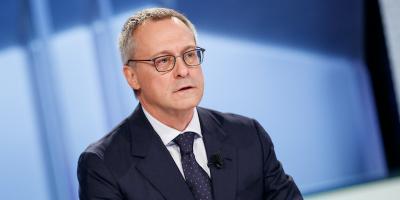 President of Confindustria Carlo Bonomi Photo: Fresno
ROME – Carlo Bonomi, President of Confindustria, illustrated in detail the first repercussions of the conflict in Ukraine on the Italian economy, noting that Italy's return to pre-pandemic levels has been postponed from the second quarter of this year to the first of 2023, economic sources said. The current National Recovery and Resilience Plan (NRRP) therefore risks not being able to be implemented in the new economic scenario dominated by the war between Russia and Ukraine.
 "It is probable that we will have a 2022 GDP growth of below 2 percent and no more than 4 percent as expected, and of 1.6 percent in 2023," Bonomi said Saturday during an event at the Confindustria headquarters, titled  'The Italian economy to the test of the conflict in Ukraine.'
 "That is less than the carry-over effect in 2022 of the vigorous rebound of the previous year, with a technical recession in the first two quarters of the year, not offset by the return to growth in the second half of 2022."
  He claimed that in the first two quarters the Italian economy would enter a "technical recession" and that government intervention will be needed to help businesses overcome the conjuncture.
 The industrial leader's warning is accompanied by fears that some planned investments could be difficult to make at current prices, while the shortage of various materials could also negatively impact the ability to make investments on schedule.
 It is therefore probable that some projects need to be revised in light of the current context, so that the NRRP can be effectively implemented.
 Bonomi has asked the government to move forward on reforms and to better determine priorities. He says Mario Draghi's government must act quickly in taking into account the new international indicators, otherwise the entire recovery program will be absorbed by the increases due to the war in Ukraine and the extreme uncertainty of the commodities markets.
 According to Bonomi, the NRRP "must be revised because the price base on which it was conceived and designed has completely changed" and there has been a "15-fold increase."
 One of the reasons to which the President of Confindustria often returned is the increase in the cost of energy, which will entail a greater burden of 68 billion euros annually for businesses.
mr-ln
 © COPYRIGHT ITALIAN INSIDER
UNAUTHORISED REPRODUCTION FORBIDDEN