UNSG extends David Beasley term at helm of WFP by a year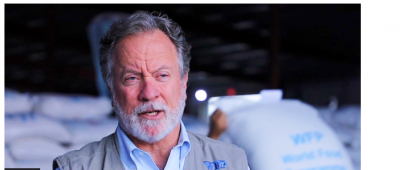 ROME -- The U.N. Secretary-General António Guterres has decided to extend by one year WFP Executive Director David Beasley's five-year term of office, which was set to expire early this month, to avoid a leadership transition at a time of unprecedented global food crises, diplomatic sources said Friday.
 The extension in principle will have to be approved by the Chinese director-general of the Food and Agriculture Organization (FAO), Qu Dongyu. In practice Mr Qu is unlikely to oppose the further year for the former Republican governor of South Carolina, while any European countries hoping to challenge traditional U.S. control of WFP would get a chance one year hence, in principle, the sources said.
 © COPYRIGHT ITALIAN INSIDER
UNAUTHORISED REPRODUCTION FORBIDDEN