Engineering giant Leonardo suspends Russian co-ventures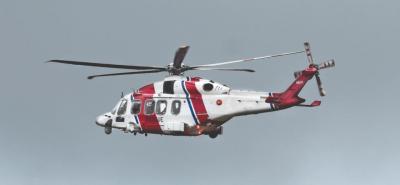 A Leonardo AW189 helicopter
 ROME – The Italian engineering and defence multinational Leonardo S.p.A. has stopped all joint projects with Russian defence companies "subject to changes in the scenario," said Domani newspaper.
 Leonardo, the first beneficiary of European funding for military research projects, has several partnerships with Russian companies active in the production of civil helicopters.
 In June 2016, after the Russian invasion of Crimea, the then Prime Minister Matteo Renzi signed bilateral agreements with Russian President Vladimir Putin, which sanctioned new cooperation pacts, including an agreement between the Leonardo (formerly Finmeccanica), Rosneft and Russian Helicopters, part of Rostec, which produces arms.
 The managers of the two companies, Igor Sechin and Alexander Mikheev, the latter of whom heads the Rosoboronexport arms group, have now been hit by the sanctions decided by the EU following the invasion of Ukraine.
 As such, Leonardo's activities in Russia have been frozen, said the company controlled by the Treasury.
 A framework agreement signed at the end of 2014 provided for the sale to a subsidiary of Rosneft with the involvement of Russian Helicopters of up to 160 AW189 helicopters, to be used in offshore oil and gas operations, by 2025. With the 2016 signatures - when mild sanctions were already in place against Moscow - "a further 20 Agustawestland AW189 commercial helicopters were commissioned by Rn-Aircraft, a company controlled by the oil operator Rosneft." Russian Helicopters, which manufactures civil and military helicopters, is in Rostec's portfolio which also includes Rosoboronexport, "the only state-owned company authorised to trade and sell weapons abroad."
 The Ital-Russian joint venture HeliVert is also suspended. It was created to build AW139 helicopters in Russia and "meet the needs of the market in Russia and in the countries of the CSI, a community of independent states," reads the website. Leonardo wanted to make it clear that "all of Leonardo's activities in HeliVert have exclusively concerned the civil helicopter market."
 The Italian multinational also said that "activities in Russia, now at a standstill, remain subject to changes in the scenario and the company acts in line with the provisions defined by the governments of its domestic markets." 
ln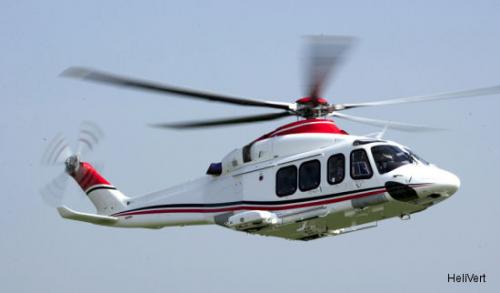 HeliVert AW139 helicopter
 © COPYRIGHT ITALIAN INSIDER
UNAUTHORISED REPRODUCTION FORBIDDEN