Women increasingly book the majority of wine tourism, report finds
 MILAN – Women account for 66 percent of people who book wine tourism experiences, according to an early data report from tech company Divinea.
 In 2020, women accounted for 54 percent of bookings at a number of participating wine experiences in Italy. In one year, that number has grown by 12 per cent.
 The findings emerged from the anticipation of February's annual report on wine tourism and direct-to-consumer sales developed by Divinea, based on the analysis of aggregated data with the Wine Suite software and the online portal. The survey was conducted with partner wineries such as Marchesi Mazzei, Cantina Rainoldi and Cantina Cappellini.
 "The objective of this research," explains Fillippo Galanti, co-founder of Divinea together with Matteo Ranghetti, "is to give the wineries and players involved around the wine tourism market, direct-to-consumer wine sales tools useful to improve the experience in the cellar for visitors."
 "Knowing that the female public is the one who mostly deals with booking visits to the company helps us to understand that Italian wine should focus on this demographic to enhance the experience in the wine cellar."
 "This data offers an opportunity for wineries to make a leap in quality, by profiling the winelovers and responding with offers and proposals that correlate with their interests."
  Among the other findings that emerged from the Divinea report was the difference in purchasing habits between pre-Covid times and the period after lockdown. The data shows the gap between the time of booking and the day of the experience has decreased. Before the pandemic, visitors booked on average 23 days earlier, today it's around 12 days earlier.
 Most bookings take place during the week, most commonly on Tuesdays, while the preferred time is early in the morning or around lunchtime. Some 76 percent of visitors prefer to book online and more than 75 percent buy wine after the experience in the cellar.
 "This data is invaluable for a winery that wants to design an experience tailored to the consumer," underlines Ranghetti. "Our Wine Suite software was created precisely to help wineries collect and read data, to increase sales and provide the best for their enthusiasts."
ln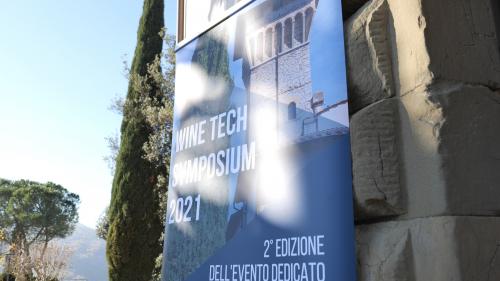 © COPYRIGHT ITALIAN INSIDER
UNAUTHORISED REPRODUCTION FORBIDDEN