Cocaine stash hidden under bananas seized at Calabrian port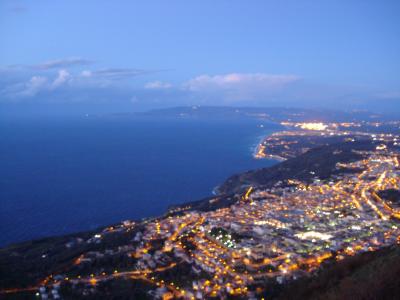 Aerial view of Gioia Tauro port in the Calabria region
 REGGIO CALABRIA – As many as 3,128,205 kilos of pure cocaine were seized at the Gioia Tauro port in Calabria, authorities said Friday. The drug could have been cut by traffickers up to four times before being sold on the market, earning an estimated revenue of one billion euros.
 Authorities at customs collaborated with the finance police to carry out the two operations needed to seize the illegal cargo. The cocaine was divided over three containers loaded with bananas, bags of peanuts and pepper.
 The driver of an articulated lorry, in which 855,690 k.g. of cocaine was hidden, has been arrested and taken to Palmi prison.
 Italian media has praised the joint action from Reggio Calabria financial police and the Gioia Tauro customs office to combat international drug trafficking, given the challenge that methods used for the crime are constantly evolving.
ln
 © COPYRIGHT ITALIAN INSIDER
UNAUTHORISED REPRODUCTION FORBIDDEN