Egyptian student Zaki released but not acquitted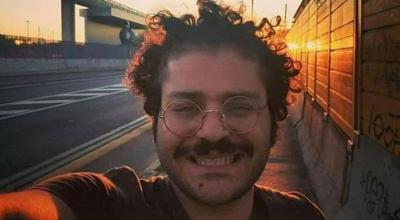 MANSURA – After 22 months of detention in Egypt, Patrick Zaki will be free to leave jail but he has not been acquitted, judicial authorities said.
 The decision came after Tuesday's hearing was suspended almost immediately when his lawyer, Hoda Nasrallah, requested proof of the alleged illegality that led to his arrest on Feb. 7, 2020 at Cairo airport.
 Zaki, an Egyptian student at the University of Bologna, was detained on charges of 'spreading false information.' This referred to the publication of an article in which he denounced the lack of guarantees offered by Abdel Fattah al-Sisi's regime towards the Coptic population of the country. Zaki remains a defendant, with the next hearing set for Feb. 1. He stills risks a sentence of up to five years in prison.
 However, Tuesday's partial victory has provided hope. Those present in the courtroom - Zaki's family, activists and a diplomatic delegation from Italy, the European Union, Spain, USA and Canada were overjoyed on hearing the verdict.
 "We are very grateful to you for everything you have done," his father, George, told the diplomats in Rome.
 Italian politicians expressed satisfaction at the good news, albeit only partial. Foreign Minister Luigi Di Maio said "the first goal has been achieved," while Giuseppe Conte called it, "partially good news - a glimmer, the light at last."
The chairman of the parliamentary commission of inquiry into the murder of Giulio Regeni, Erasmo Palazzotto, said, "we do not yet know under what conditions and when, but Patrick Zaki will be released from prison pending the sentence scheduled for Feb. 1. Good news for all those who in recent years have continued to fight for his freedom."
 President of the European Parliament, David Sassoli, said it's "a first step in the right direction. We will continue to ask for his complete acquittal and to fight so that he can return to his studies in Italy as soon as possible. We look forward to seeing you, Patrick," he tweeted.
ln
 © COPYRIGHT ITALIAN INSIDER
UNAUTHORISED REPRODUCTION FORBIDDEN