UK's new PCR entry requirements 'a devastating blow' to tourism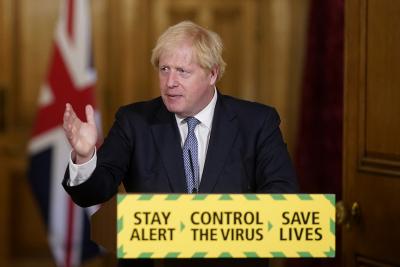 UK Prime Minister Boris Johnson delivers a Covid-19 announcement Photo: UK Gov
 LONDON – The United Kingdom's decision to impose further restrictions in response to the emergence of the Omicron variant has been met with criticism from the tourism industry, while scientists say it is too little, too late, said La Repubblica Sunday.
 For both British and Italian airlines and hotels, it is a "devastating blow" to the tourism sector - one of the industries worst affected by pandemic restrictions that had been cautiously on the way to recovery.
 Meanwhile, government scientific advisors have said it's like "closing the barn after the horse has bolted." Professor Mark Woolhouse from the University of Edinburgh told the BBC that the restrictions adopted this week by Boris Johnson have come "too late" to be able to make a difference in avoiding the spread of the Omicron variant.
 The British government has indicated that the new measures, defined as "temporary," were taken to react to an increase in cases of the mutation that initially emerged in South Africa. Some 86 cases were reported in Britain on Sunday, bringing the total to 246. In the last 24 hours, the UK has had another 43 thousand Covid infections, with 54 deaths.
 Although the number of Omicron cases resulting in this country is still "small," Professor Woolhouse believes it is spreading "rapidly" and that if the current trend continues here and around the world it could in weeks or months even replace the Delta variant of Covid which is dominant today.
 UK Deputy Prime Minister Dominic Raab stated "there will always be someone who thinks we are doing too little or too much, but we remain vigilant and the recent decline in the number of hospital admissions confirms that we are adopting the necessary defenses to have a peaceful Christmas."
 However, Dr. Katherine Henderson, president of the Royal College of Emergency Medicine, has noted that hospitals are already struggling to deal with winter diseases and that public health would be in a "very difficult" position if Omicron variant led to an increase in hospitalisations for Covid.
ln
 © COPYRIGHT ITALIAN INSIDER
UNAUTHORISED REPRODUCTION FORBIDDEN