Second Rome e-scooter death in three months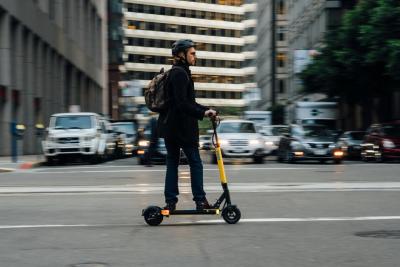 ROME –A 48-year-old man driving an electric scooter died at the scene after being hit by a car in the south of the capital city Tuesday, police said. It is the second such fatality in Rome since September, when a 34-year-old man died after his e-scooter crashed into a car on via Chiana.
 The latest incident took place at 6:30 p.m. at the intersection between a small side road via Cesare Federici, and major road via Cristoforo Colombo. The car was driving north towards the city centre when it collided with the man on an e-scooter. It is understood the driver stopped immediately to summon help but attempts at resuscitation by the ambulance failed.
 Police are yet to determine which vehicle should have stopped at a red light to prevent the accident.
 E-scooters have soared in popularity in recent years due to their convenience and low cost, however there have been many near-misses and several accidents associated with the two-wheeled vehicle.
 On Sept. 1, a 13-year-old boy was killed in Sesto San Giovanni in northern Italy, prompting calls for speed reductions and other restrictions on its use.
 Children are banned from using the e-scooter, while young people between the ages of 14 and 18 are obliged to wear a helmet. Most adults in Italy are exempt from this rule, apart from in Florence where a new law came into force on Wednesday obliging all e-scooter and bike users to wear a helmet, regardless of age.
ln
 © COPYRIGHT ITALIAN INSIDER
UNAUTHORISED REPRODUCTION FORBIDDEN