Freedom for convicted murderer of Elizabeth Kercher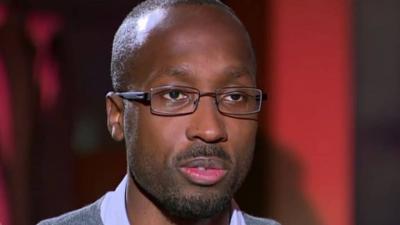 PERUGIA -- The only person sentenced to 16 years in prison for the murder of Meredith Kercher in 2007, Rudy Guede, has requested a reduction to his sentence which, if accepted by the court, would result in him being released immediately, judicial sources said.
 Having already been granted a reduction of 100 days over previous years, Guede's sentence is currently due to expire on Jan. 4, but his request for a 45-day sentence reduction through his lawyer, Fabrizio Ballarini, would see him freed at once. 
 Guede, 34, completed a historical science degree during his time in prison and has been on day release since Sept. 2019, volunteering at Caritas in Viterbo and collaborating with a center for criminological studies. He has been living in a monitored apartment rather than sleeping in his cell because of rules to prevent Covid contagion within the prison.
 Meredith Kercher was studying in Italy with the Erasmus programme when she was murdered in Puglia on Nov. 1 2007. Her American flatmate, Amanda Knox, was falsely accused and finally acquitted in 2015, as was other defendant, Raffaele Sollecito.
 Guede admitted being present in the Via delle Pergola apartments at the time of the crime but has always denied her murder, instead claiming that he was trying to rescue her after she had been stabbed while he was in the bathroom. A bloody hand print and DNA traces were evidence that led to his arrest on Oct. 20 2007 in Mainz, Germany, where he had fled. He was convicted of complicity to murder.
ln
 © COPYRIGHT ITALIAN INSIDER
UNAUTHORISED REPRODUCTION FORBIDDEN