NATO-Industry Forum 2021 scheduled in Rome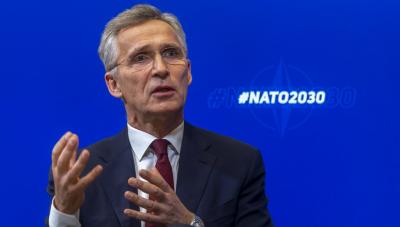 NATO Secretary General Jens Stoltenberg
 ROME --The NATO-Industry Forum is the primary venue for strategic dialogue with industry on NATO capability planning, development and delivery and this year's event will take place in the Italian capital Nov. 17 to 18.
 Sponsored by NATO Secretary General Jens Stoltenberg, the Forum is co-organised by Supreme Allied Commander Transformation, General Philippe Lavigne, and NATO Assistant Secretary General for Defence Investment, Camille Grand.
 This year's forum provides an exciting opportunity for industry leaders to contribute to the debate on the development of the new NATO Strategic Concept, which will be approved at the 2022 Summit in Madrid.
The first day of the forum will start by exploring practical solutions to improve the agility of NATO's acquisition of novel systems. A keynote speech on the impact of Emerging Disruptive Technologies on the Alliance will precede plenary sessions on the challenges and opportunities of cloud networking, artificial intelligence and systems with autonomous functions.
 The plenary sessions on the second day will make strategic evaluations of the defence and security landscape, anticipating the capabilities that will be needed by defence forces in the next decade, concluding with recommendations on how to improve NATO's resilience in the current geopolitical security environment.
 The NATO-Industry Forum will include contributions from NATO Ambassadors, Chiefs of Defence and Military Representatives, senior representatives from the host nation - Italy, NATO and European institutions, Chief Executive Officers and Senior Executives representing the defence, security and commercial industries, think-tanks and academia.
 In preparation for this year's event, Allied Command Transformation and the International Staff, Defence Investment Division hosted two NIF Linked webinars. The NATO-Industry Forum will build on a relevant series of discussions when senior NATO and industry leadership meet in person for the first time since 2019.
gn-ln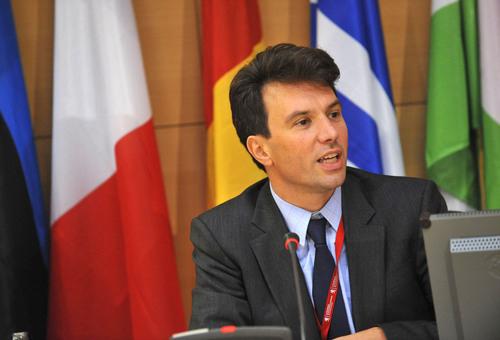 Secretary General for Defence Investment, Camille Grand
 © COPYRIGHT ITALIAN INSIDER
UNAUTHORISED REPRODUCTION FORBIDDEN