Rome to host world's first 'pinsa' championship
A 'pinsaiolo''s hands at work
 ROME – The very first world competition for the best 'Pinsa Romana' – a hand-pressed flatbread – will be held in Guidonia, near Rome, on Nov. 29, the Original Pinsa Romana Association announced Tuesday.
 The inaugural event will celebrate the distinctive, oval-shaped dough that has been part of Roman artisan baking and cooking for over 100 years. The name pinsa (sometimes spelled pinza) is derived from the verb "pinsere," which means "push the dough by hand" in Latin. The person who makes the pinsa is called a 'pinsaiolo.'
 The Original Pinsa Romana Association created the competition to enhance the experience of its members, offering them the opportunity to showcase their skills at the highest level. The event will be open only to certified makers of the product and will see the participation of the best representatives of the sector at an international level. The challenges will be judged by an expert commission, formed by the members of the Association's Board of Directors.
  Thanks to the combination of high digestibility, smell and taste, pinsa has grown in popularity not only in Italy, but also abroad. To date, there are about 7,000 'pinserie' – places that make the product - around the world. Just 164 of these have been certified by the Association.
 "We are delighted to be able to kick off the first World Championship of Original Roman Pinsa," declared Alberto Di Marco, President of the Association. "It will be a day full of emotions that will express all the best of our sector and that we hope will become a reference event in the world of pinsa."
 "With our Association we want to safeguard the authenticity of the Pinsa Romana and guarantee an authoritative certification to the pinserie and pinsaioli that respect the phases and the preparation protocols. In this way we can offer consumers a controlled and quality product."
 Pinserias that would like official recognition from the Association can request a quality control through their website.
ln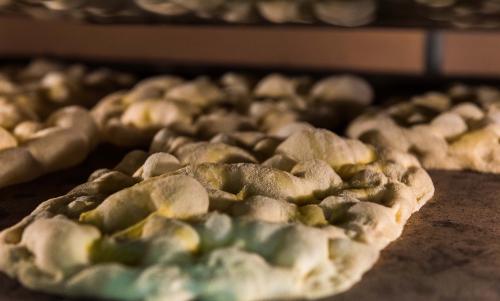 Fermentation for pinsa ranges from 48 to 72 hours
 © COPYRIGHT ITALIAN INSIDER
UNAUTHORISED REPRODUCTION FORBIDDEN