Office romance soap opera rocks IFAD top echelons
 ROME –  IFAD vice president Dominik Ziller's alleged penchant for office romance could cost him his chance to take over from Gilbert Houngbo if the UN agency president wins his controversial bid for election to the International Labour Organization, IFAD watchers say.
 Persistent speculation in corridors at the Rome headquarters of the poverty-busting agency has gone so far as to link the German VP romantically with the Regional Director of Western and Central Africa, Ms Nadine Gbossa.
  "Once this became known in the organization, President Houngbo suddenly appointed MS Gbossa to a newly created job as Director of Food Systems Coordination based in the office of the FAO DG with immediate effect," an IFAD source told the Insider.
 The Togolese IFAD supremo gave the statuesque Nigerian the suddenly created post "to avoid further perceived conflict of interest as the VP chairs various committees on resources and review of projects and programs and Gbossa was Regional Director with a huge portfolio," the source added.
 "Observers were shocked to hear this announcement and also questioned why the appointment did not follow established recruitment procedures as per HR policies."
 "At IFAD there is a strong push for code of conduct, training of all staff in proper ethical behavior, avoid conflict of interest, annual declaration of any income outside UN, etc, etc," the source added.  
 "Apparently according to people inside, Ziller and Gbossa went themselves to inform the President to avoid further rumors and gossip."
 "People are apparently just shaking their heads in disbelief at IFAD."
 "This also raises broader questions about code of conduct and best practice for top level senior management in an international organizations. "
 "Diplomatic observers noted that Zillers potential chances of replacing Houngbo as President of IFAD, if Houngbo gets ILO, are seriously put into question with such an error in judgement."
 "Ziller in general is consider a very old fashioned manager with a top down hierarchical management style of the past."
 "But more importantly many diplomatic observers notes that IFAD appears to be without strong and clear leadership, with both Nr 1 and Nr 2 involved in these scandals and controversies,  at a time when the organization is confronting major challenges and institutional reforms."
 jf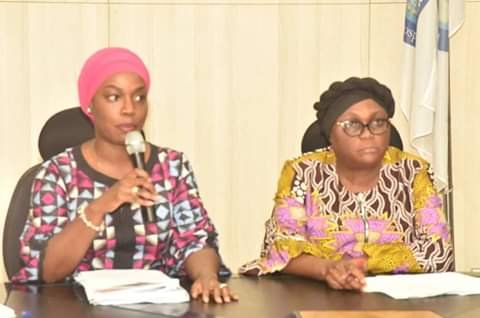 © COPYRIGHT ITALIAN INSIDER
UNAUTHORISED REPRODUCTION FORBIDDEN