Key challenges facing new mayor of Italy's capital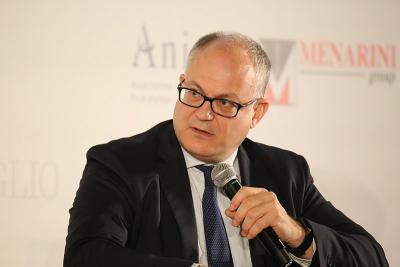 Roberto Gualtieri, new mayor of Rome
 ROME - The new mayor of the Eternal City, Roberto Gualtieri, has named the three most urgent problems he must deal with as waste management, road maintenance and public transport, while the Jubilee 2025, Expo 2030 and recovery funds are also high priorities, government sources said.
 "Today we celebrate, from tomorrow we will get to work," the centre-left leader said on Monday after having won the run-off against centre-right candidate, Enrico Michetti, by 60 per cent. The leader has already promised "an extraordinary cleanup" of the city within six to eight months, but the city urgently requires more waste disposal plants, which will take an estimated two years to build.
 Currently, Roman waste goes partly to the Albano Laziale landfill (reopened despite protests from nearby residents and the Democratic Party),  partly to Viterbo and partly to the Civitavecchia landfill whose closure is imminent due to the capacity being reached. In the last eight years, since the closure of Malagrotta in 2013, every proposal for new landfill sites in the capital has seen major protests by associations and committees in the places suggested.
 Road maintenance will be another major challenge for Gualtieri, made more pressing with the onset of winter, when heavy rains flood underpasses and further erode the roads.
 Regarding transport, the bus fleets, which have suffered numerous fires in recent years, need renewing. Gualtieri has proposed a new service contract "with additional resources" from the 2022 municipal to assist Atac after it lost 140 million euros over the course of the lockdown. The metro also requires immediate attention, as the twenty-year maintenance deadline approaches.
 Gualtieri has said that the capital "cannot resign itself to talking only about holes and garbage" and has also talked about three other important deadlines. The first is the 2025 Jubilee, when millions of pilgrims are expected in Rome. Before his election, Gualtieri asked the government to allocate an additional 200 million euros to the event - now it is up to him to do so. He also has the responsibility to organise Rome's candidacy to host Expo 2030. The mayor and his staff will need to establish an office dedicated to both major events.
 Gualtieri must also secure the recovery funds, having promised to "land the maximum possible resources for the city."
ln
 © COPYRIGHT ITALIAN INSIDER
UNAUTHORISED REPRODUCTION FORBIDDEN