Church relaunches 'Click to Pray' app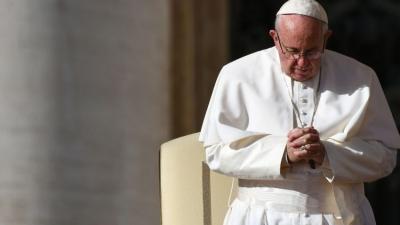 The app provides a way to pray with Pope Francis every day
 VATICAN CITY - The digital prayer platform, Worldwide Prayer Network, is launching a new version of the app, Click To Pray 2.0 (Beta) - the official prayer app of Pope Francis made to inspire users with ways to pray for the challenges facing humanity and the mission of the Church, says the Vatican media.
 The new version of Click to Pray offers a variety of prayers to use together with Pope Francis on a daily basis. Users can organise their own personal 'prayer planner' and choose to receive notifications for prayer any moment of the day. 
 The platform Click To Pray 2.0 (Beta) has been designed and technologically developed to offer all users a 'profound' experience.The pope said, "the heart of the Church's mission is prayer," and the intention of the app is to build a worldwide community of digital prayer - a shared community space, where each user can publish his or her intentions and share prayers throughout the entire network. It is a "means of building bridges between generations, where everyone prays together and for each other."
The platform also includes a new educational section to deepen a user's experience of prayer, called 'The School of Prayer.' It combines original content with specially selected teachings from partner projects.
 The app is available in seven languages: Spanish, English, Portuguese, Italian, French, German and traditional Chinese. Click To Pray is available free of charge for both Android and iOS. Up to date content will be provided on social media networks (Facebook, Twitter, Instagram and Youtube). 
 Since its launch in 2016, the Click To Pray project, including the website, app, social networks and newsletter, has reached more than 2.5 million users throughout the world. Every year, more than 300,000 users pray together with Pope Francis. 
ln
 © COPYRIGHT ITALIAN INSIDER
UNAUTHORISED REPRODUCTION FORBIDDEN