Bad weather causes chaos, tornado in Campania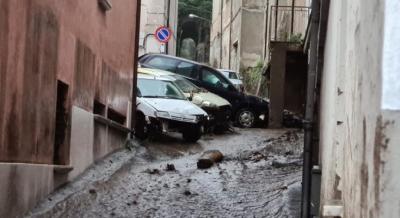 CATANIA - Wind and rain has been causing chaos across the country - Piedmont is on red alert for flooding and high winds, in Florence a woman was injured by a wall collapsing, and in Sicily, a tornado caused serious damage to homes and businesses, as well as some injuries, meteorological sources said.
 In the historic center of Catania, rain and hail followed after the tornado. As well as damage to homes and shops, several trees were uprooted, street lamps knocked over and roads were blocked by debris. On its Facebook page, the council "recommends citizens to be very careful and not to leave the house except for urgent reasons."
 A violent storm also hit Palermo causing flooding in underpasses and the "streets turned into rivers." The city remains on orange alert.
 The red alert is still in place for bad weather in Piedmont - the region is still considered to have the highest level of hydrogeological and hydraulic risk in the central-eastern area. Schools are closed in Alessandria and several other towns in the province.
 On the other hand, the risk level in Liguria has been brought down from red to yellow, where rain and winds recorded up to 100 km / h have started to subside.
 In Calenzano, Florence, a 49-year-old woman was taken to hospital in a helicopter, after a portion of wall collapsed on her in via del Dietro Poggio.
ln
 © COPYRIGHT ITALIAN INSIDER
UNAUTHORISED REPRODUCTION FORBIDDEN