Police intensify hunt for mafia boss Messina Denaro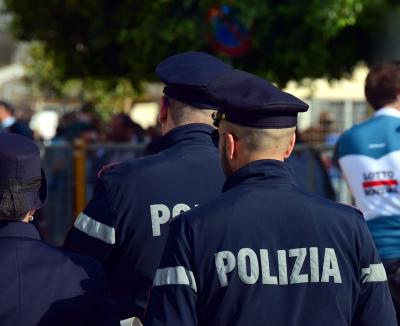 PALERMO -State police have searched twenty people suspected of protecting the Costa Nostra boss, Matteo Messina Denaro, whom police have been chasing since 1993. The searches are taking place in the Belìce valley, the fugitive's stronghold, which runs from Selinunte towards Palermo in western Sicily.
 The Trapani Mobile Squad and the Central Anti-Crime Directorate are working on the orders of the Palermo Anti-Mafia District Directorate and the Deputy Prosecutor Paolo Guido - head of the team that investigates Agrigento and Trapani provinces. They are using helicopters from the Flight Department of Palermo and patrols equipped with special equipment and dog units. The searches are moving up towards Palermo, with special interest paid to Roccamena - a significant place for the Cosa Nostra, where a mafia graveyard was kept hidden until recently.
 Among the twenty searched so far was the former municipal councilor of Castelvetrano, Calogero Giambalvo, recently acquitted of the charge of mafia association, but convicted of extortion by the Court of Trapani. The police are also searching the homes of some of Giambalvo's family members, who are located in Roccamena.
 Authorities have also been to Santa Margherita del Belice, where they checked Giovanni Campo, whose father Pietro met Messina Denaro in 2009. They searched the house of Lorenzo Catalanotto, who was arrested ten years ago by the Flying Squad of Trapani in the 'Golem 2' raid.
 Police are investigating other places linked to the Messina Denaro family, including Campobello di Mazara, Partanna, Santa Ninfa and Mazara del Vallo. Matteo Messina Denaro's father, Don Ciccio, died as a fugitive in 1998.
 The complete list of suspects is as follows - Salvatore La Cascia 1979, Giuseppe Giambalvo 1945, Pietro Giambalvo 1938, Isidoro Cammarata 1960, Filippo Mangione 1964, Nicola Pandolfo 1964, Laura Bonafede 1967, Cataldo La Rosa 1965, Giovanni Campo 1990, Piero Guzzardo 1978, Filippo Messina 1951, Giovanni Furnari 1946, Pasquale Zinnanti 1966, Lorenzo Catalanotto 1980, Antonio Trinceri 1965, Tommaso Tumbarello 1967, Antimo Dell'Aquila 1959, Rosario Scalia 1975, Calogero Giambalvo 1976 and Alessandro Messina 1982.
ln
 © COPYRIGHT ITALIAN INSIDER
UNAUTHORISED REPRODUCTION FORBIDDEN