EU Commission starts infringement proceedings against Italy over lettori discrimination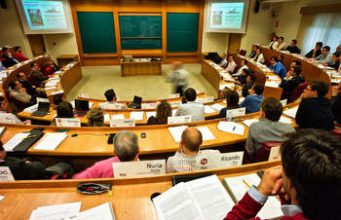 BRUSSELS — UNDER PRESSURE from Irish MEPs, the European Commission sued Italy for failing to protect the rights of foreign lecturers. According to the Commission, Italian universities failed to uphold a 2004 Court of Justice precedent enshrining the rights of part-time university lecturers to prompt payments, as well as autonomy over their salary, seniority, and social security benefits.
 While these rights are protected by EU law, the Italian constitution requires a collective agreement on the matter.
 The Commission has accused the majority of Italian universities of failing to sign any such agreement.
 One upshot of the alleged infringement is that "most foreign lecturers have not received the money to which they are entitled," the Commission wrote.
 Italy has two months to respond. 
 jp-ln-ben
 © COPYRIGHT ITALIAN INSIDER
UNAUTHORISED REPRODUCTION FORBIDDEN