'Some wanted me dead,' Pope says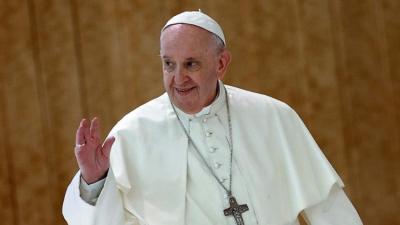 VATICAN CITY - In a private meeting, Pope Francis told a group of Slovakian Jesuit priests that while he was undergoing surgery there were people hoping he would not survive, according to the Jesuit magazine, La Civiltà Cattolica. The admission came after the pontiff was asked about his health - he replied, "I am still alive, though some wanted me dead."
 The pope had met the Jesuit priests on his recent visit to Slovakia. He expanded on his comments, saying "I know that there were even meetings between prelates who thought my condition was more serious than what was said. They were preparing the conclave.
 "Thank God, I'm fine. Undergoing that surgery was a decision I didn't want to make - it was a nurse who convinced me." Francis refers to Massimiliano Strappetti, the Vatican nurse who convinced him to undergo colon surgery on July 4 at the Gemelli Polyclinic in Rome, which was followed by ten days of hospitalisation. "Sometimes nurses understand the situation more than doctors because they are in direct contact with patients."
 Now back in his residence, Casa Santa Marta, the pope's recovery has continued throughout the summer with a gradual resumption of audiences in the Paul VI Hall and the Apostolic Palace and a recent four-day tour in Budapest and Slovakia.
 However, despite this progress, rumors have been spreading in the weeks following the operation about his possible resignation. The pope, who will turn 85 on Dec. 17, firmly denies this.
 The pontiff has two more international trips planned this year - in November he will go to Glasgow to speak at COP26 and in December he is due to visit Greece, Cyprus and Malta.
ln
 © COPYRIGHT ITALIAN INSIDER
UNAUTHORISED REPRODUCTION FORBIDDEN