Female students stuck in Afghanistan to receive grants from Sapienza and Padua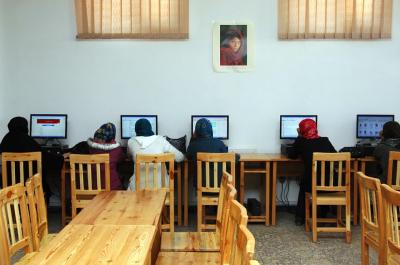 ROME - The universities of Padua and Rome La Sapienza are providing study grants to their students who are stuck in Afghanistan, Il Fatto Quotidiano reports. The 'Unipd 4 Afghanistan' project, launched by the two universities, will finance 50 grants for humanitarian corridors and another 50 from external funds.
 The President of Lazio, Nicola Zingaretti describes it as "a measure of civility that concretely affirms the right of every human being to education and study. In the coming days, we will approve a council resolution to allocate funds with which we can provide grants for humanitarian study in support of these female students, allowing them to buy a plane ticket and have means of subsistence and accommodation."
 "We hope to have our students back with us as soon as possible," said the rector of La Sapienza University, Antonella Polimeni. The 'Afghan Students Seek Knowledge' (AssK) initiative, run by the Roman university in collaboration with the Lazio Region and the 'Theatrical Association of the Municipalities of Lazio' (ATCL), has also started a fundraiser to "support our students and students enrolled in reaching Italy."
 There are currently 118 students stuck in Kabul and the neighbouring provinces who should have started Sapienza's degree course in Global Humanities this autumn. In August, universities tried to help the students and their families (a total of about 200 people) come to Italy, however at the end of that month the airport suicide bombing made their escape impossible.
 Kabul airport is now starting to reopen and this, in conjunction with the humanitarian scholarships, could offer a glimmer of hope.
ln
 © COPYRIGHT ITALIAN INSIDER
UNAUTHORISED REPRODUCTION FORBIDDEN