Tiramisù World Cup calls for judges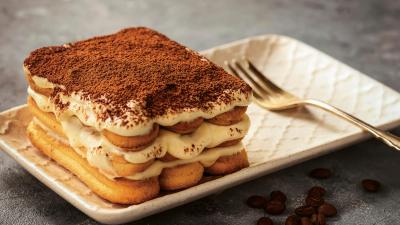 TREVISO - The "most delicious challenge of the year", the Tiramisù World Cup, is open for applications to be on the judging panel, with the online "exam" available to take on their website until the 13th of September. The three-day competition will take place in the Piazza dei Signori in Treviso from Oct. 8 to 10.
 "Study the rules!" advises Twissen, the Italian independent tourism company that organises the event. The exam consists of fifteen questions about tiramisù and its history, as well as testing how well hopeful applicants know the evaluation criteria, as defined by the Accademia Italiana della Cucina (the Italian Academy of Cuisine).
 The fastest and most knowledgeable one hundred participants who pass the exam will be called upon to taste and judge the desserts in the selection phase (Oct. 8 and 9). There are two categories: one for traditional tiramisù and the other for innovative spins on the original. A jury of experts will then take over to judge the semifinal and the final.
 In addition to the title of Champion, there is the "Hausbrandt Award" for the best use of coffee and the "Pavesini Giveaway", which analyses the harmony of taste and perception of lightness, structure and consistency of ingredients, presentation and appearance. 
ln
 © COPYRIGHT ITALIAN INSIDER
UNAUTHORISED REPRODUCTION FORBIDDEN