Exclusive: IFAD Executive board 'poised to fire' President Houngbo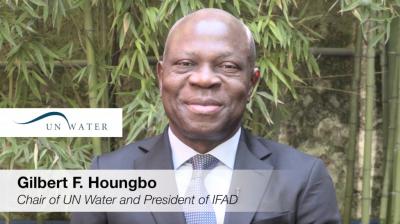 Gilbert Houngbo. Photo credit: Twitter
 ROME -- IFAD President Gilbert Houngbo was under pressure to resign Wednesday following his surprise bid to head the International Labour Organization, diplomatic sources said.  The IFAD Executive Board prepared to remove the former Togolese premier from office by force next week, in effect dismissing him for conflict of interest, if he does not stand down, IFAD sources said.
  The ILO confirmed officially on its website Tuesday that Houngbo is a registered as candidate to run as director general of the Geneva-based organization against only one other candidate from Australia after a South African would be candidate evidently withdrew from the race to leave the way clear for Houngbo, who was only confirmed for a second term as IFAD president six months ago. China and the OIC are understood to be backing Houngbo in another example of Beijing seeking to increase its influence in international organizations after the recent election of Qu Dongyu as FAO DG.
 "Pressure is building on Houngbo to step down," a veteran IFAD watcher told the Italian Insider, "IFAD member states are concerned about the integrity of the institution and also fear of conflict of interest." 
 Should Houngbo not take the decision to quit himself, the Articles of Agreement in IFADs gives the Executive Board the power to appoint another senior official as the designate person to run the institution until next elections. 
IFADs executive board is meeting next week and sources expect that this issue will be at the top of the agenda.
 Houngbo has been meeting IFAD donor state ambassadors this week to explain why he thinks he can continue as head of the UN agtency while campaigning to head the ILO but the ambassadors evidently are not convinced.
If Houngbo is dismissed and escorted from the vast IFAD building, largely empty due to his ruthless decentralisation programme in recent years, it would mark the first time that a UN agency president has been fired.
IFAD has had a troubled history in recent years. Houngbo's predecessor Kanayo Nwanze survived an expenses scandal after Italian Insider in 2010 disclosed his luxurious lifestyle at a vast villa on the Appian Way.
 In the aftermath, however, Australia shelved plans to re-join the agency after Italian Insider reports were read in the Australian House of Commons.
 jf
 © COPYRIGHT ITALIAN INSIDER
UNAUTHORISED REPRODUCTION FORBIDDEN