President reduces prison terms for female killer and mafia film director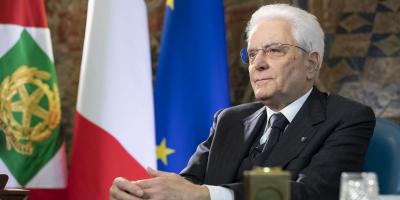 ROME - President of the Republic Sergio Mattarella has signed a decree to reduce the prison sentences for mafia-affiliated film director Ambrogio Crespi and killer Francesca Picilli.
 Crespi was originally sentenced to six years imprisonment for complicity with Mafia organisations between 2010 and 2012. One year and two months have been removed from his sentence. Picilli was convicted for the unintentional murder of her partner in 2012 and initially sentenced to 10 years and six months  in jail, which has now been reduced by four years and six months.
 A notice from the Quirinal Palace says, "as a result of the provisions of the Head of State, the interested parties will serve a sentence of no more than four years of imprisonment, a limit that allows the Supervisory Court to apply the institution of 'probationary assignment to the social service' (Article 47 of the penitentiary system).
 "In evaluating the requests for pardon presented in favor of the interested parties, the President of the Republic took into account the positive behavior of the condemned during their detention and the circumstance that the re-education process carried out up until now by the aforementioned could usefully continue - if the competent Authority judicial recognizes the prerequisites - with the application of alternative measures to prison".
 Crespi's crime came to light during an investigation into the 2010 elections in Lombardy, where the councillor at the time, Domenico Zambetti, was discovered to have bought 4000 votes from the 'Ndrangheta at a price of 200,000 euros. Crespi had used his knowledge of this Mafia circle to help Zambetti obtain the unlawful votes.
 The appeal for Crespi's reduced sentence was launched in April by his wife, Helene Pacitto, in collaboration with lawyers and the support of nine organisations including 'Nessuno tocchi Caino' ('Hands off Cain'), an NGO associated with the Transnational Radical Party that campaigns against torture and the death penalty. The tribunal stated that "since 2013, Crespi has used the strength of his art above all to fight head-on organized crime and their subculture, to promote the culture of legality, justice, beauty and hope".
 Picilli is guilty of stabbing her partner, Benedetto Vinci, in the chest with a knife during a violent fight that escalated out of control. He was taken to hospital to be treated, but died there 10 days later. As a result, Picilli was convicted with manslaughter. In Reggio Calabria, it was proved that she did not hit her boyfriend with the intention of killing him, hence a reduction of her sentence has now been ordered and approved.
ln