Stories, food and fantasy intersect at film festival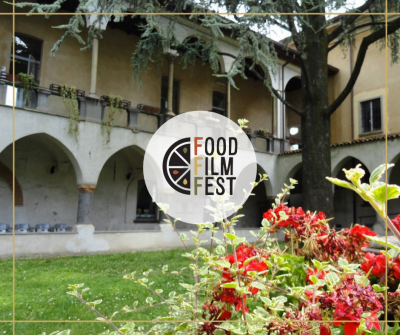 TREVIGLIO – "Bread, love and fantasy" is the 1953 film that thrust Italian sex symbol Gina Lollobrigida onto the international stage. This year's Food Film Fest in Treviglio, in the province of Bergamo, draws inspiration from that award-winning romantic comedy. In a nod to the spirit and beauty of post-war Italy, the 2021 edition of the festival is dedicated to the rediscovery of traditional values.
 Running from 25 to 29 Aug., the first three days of the festival borrow their themes from the film title: bread (day 1), love (day 2) and fantasy (day 3).
 But, on 20 Aug., audiences can get their first taste of the festival at a preview screening of two of the finalist films in the DOC category - Capre Diem and Paesaggi del Cibo.
 Capre Diem, directed by Walter Bencini, revolves around Chiara and Niccolò who, in 2013, pursue their dream to move to the slopes of Pratomagno Mountain, Tuscany, to raise goats and make cheese.
 Now in their thirties, the pair has expanded the project to 70 'Camosciata' breed goats, 5 Jersey cows, an EEC-compliant structure, a young Gambian collaborator named Sulayman, and a young fostered Romanian girl.
 A play on the Latin words 'carpe diem' which mean 'seize the day,' capre is the Italian word for goats.
 Paesaggi del Cibo (Food Landscapes), another Italian production, focuses on agri-food practices related to care of the territory and its biodiversity, such as the collection and conservation of wild herbs, and the production of mountain butter and extra virgin olive oil.
 Directors Michele Trentini and Andrea Colbacchini intertwine the stories of those adopting sustainable ways to produce quality food on a small scale, with those of an accomplished chef who bets on the success of these products in an international urban context.
 More information on the 8th edition of the Food Film Fest can be found at www.foodfilmfestbergamo.it.
 cc