Carabiniere collapses and dies after beach row over cigarette butt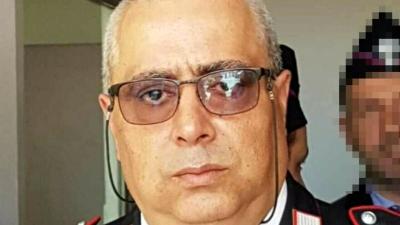 PAOLA – A Carabiniere vacationing in Calabria collapsed and died of a suspected heart attack after a "violent verbal assault" over a cigarette butt discarded in the sea, Il Giornale reported on Wednesday.
 The clash broke out Aug. 16 at Paola beach, in the province of Cosenza, after Antonio Carbone, 56, asked a swimmer to retrieve the cigarette butt and throw it into the bin. After a verbal altercation with the litterbug and his family, Carbone collapsed and died on the way back to his beach umbrella.
  "A violent verbal assault," said Vincenzo Carbone, the victim's brother and professor at the University of Calabria (UNICAL). "His heart did not hold up."
 The soldier could not be revived despite the efforts of lifeguards and 118 emergency services personnel.
 "He just wanted to defend the sea of Paola from the violent and barbaric ignorance of a gang of Calabrian bathers who were destroying it," Carbone's brother said in a Facebook post.
 "A small, banal thing: politely asking not to throw garbage in the sea, but extreme ignorance and fierce arrogance prevailed," he continued.
 Originally from Cosenza, Carbone had been serving in Ciriè, a town in the province of Turin. He had returned to 'his' Calabria to spend a few days on vacation.
 "Every year we see the filth of our sea, and it is the Calabrians who pollute it," the victim's brother wrote. "For how long will we have to helplessly witness this destruction?"
 He concluded by remembering his brother as "a man at work, a man who takes care of the family home, a man who kindly asks Calabrians not to destroy Calabria."
 cc