Pope sends condolence to victims of Baghdad bombing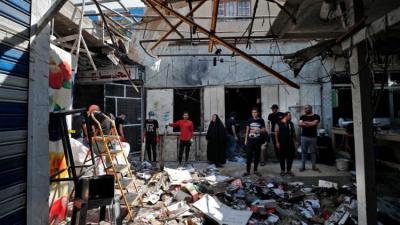 VATICAN CITY - Pope Francis has has expressed his sadness for the bombing of a busy market in Baghdad on Monday, sending his condolences to the Apostolic Nuncio in Iraq, Mitja Leskovar.
  Islamic State claimed responsibility for the attack, which took place in al-Wuhailat market on the eve of Eid al-Adha as families were preparing for the celebration. At least 30 were killed and many more injured. Though the Iraqi government declared victory over the Islamic State in 2017, small sleeper cells continue to wreak havoc, four people being killed in a bombing in April in Baghdad's Sadr City.
  The Vatican's Secretary of State, Cardinal Pietro Parolin, wrote in a telegram to Leskovar, "His Holiness Pope Francis was deeply saddened to learn of the loss of life in the explosion at the al-Wuhailat market in Baghdad and he sends condolences to the families and friends of those who have died.
  "Entrusting their souls to the mercy of almighty God, His Holiness renews his fervent prayers that no act of violence will diminish the efforts of those who strive to promote reconciliation and peace in Iraq."
ol