Sicily and Sardinia impose tighter restrictions over Delta fears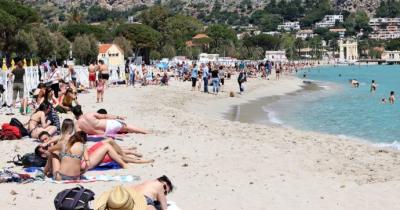 PALERMO - With the Delta variant rapidly spreading through Italy, the tourism industry has become increasingly worried about the numbers of incoming holidaymakers from countries already in the grips of the new variant, and Sicily has begun to impose stricter regulations of those arriving from abroad.
  Sicily have announced that anyone arriving from Malta, Spain or Portugal will have to undergo an obligatory covid test on arrival, adding to the list of high-risk countries already set down on a national level; India, Brazil, Bangladesh and Sri Lanka. It is believed that Sardinia are also preparing to do the same.
  Sicily have also extended that red zone in Mazzarino and instituted one in Riesi, in the province of Caltanissetta.
  By imposing mandatory tests on those coming from Malta, the Sicilian President Nello Musumeci has tried to avoid imposing further restrictions to residents on the island.
  In response to the news that French President Emmanuel Macron suggested only allowing those with a 'green pass' (double vaccinated or recently recovered) into bars, restaurants and public event, Musumeci said, "Citizens' freedom finds its greatest expression in respect for the rights of all. I am not entirely convinced by the French model because I am opposed to measures which cannot be guaranteed by proper controls. To say today that to enter a pub you need a green pass, regardless of any merit assessment, makes me wonder who controls the green pass if the green pass doesn't even control international travel."
  Alessandro Zedda, the vice president of the region of Sardinia, has said, "We need tight control, I believe that having lowered the guard on swabs and controls was premature, as shown by the numbers of positive cases constantly growing. Therefore, provided that the first strategy remains that of vaccination, Sardinia is preparing to restart with controls, in particular in ports and airports and in particular for those coming from areas at risk. We will then consider whether to extend checks also on national routes."
ol