11th edition of Pellicola d'Ora, celebrating cinema's best behind-the-scenes craftsmen
 ROME - On July 30 at the Ettore Scola Theatre of the Casa del Cinema in Rome, will be held the eleventh edition of the award of the Pellicola d'Ora film awards, "given to the masters and craftsmen of Italian cinema."
  The event, promoted and organized by the Cultural Association S.A.S. under Artistic Director Enzo De Camillis is committed to enhancing and reward the work of the crew and all those at the heart of a "sector of extreme importance for our country."
  The evening, presented by Sabina Stilo, will feature professionals voted by a jury of 240 filmmakers and big names in the world of film, and fiction to which will be awarded prizes for their artistic achievements.
  Several prizes will be given, with categories including best camera operator, gaffer, prop maker and costumes.
  Special prizes will be awarded to Simona Izzo and Ricky Tognazzi, the actor Leo Gullotta Oscar-winning production designer Gianni Quaranta.
ol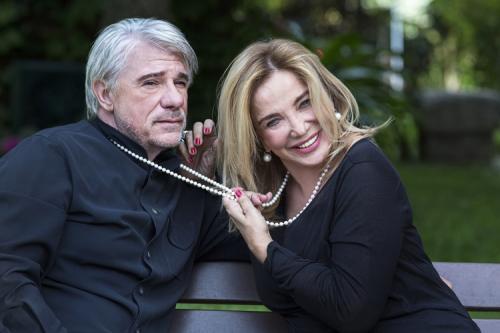 Simona Izzo and Ricky Tognazzi