The questionable academic credentials of Rome Mayor candidate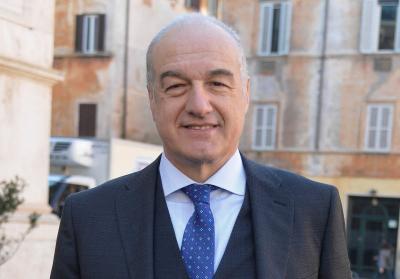 ROME - Enrico Michetti, the centre-right candidate for Mayor of Rome, has caused much furore over his allegedly bogus academic credentials the run up to the 2021 mayoral elections, reports Il Fatto Quotidiano.
  Michetti is the candidate backed by the centre-right alliance (Fratelli d'Italia, the League and Forza Italia), though mostly thanks to the support of Giorgia Meloni, the Fratelli d'Italia leader. Michetti made headlines during the pandemic by suggesting on Radio Radio, of which he is a host, that coronavirus is no more than a flu and that the Roman salute could be a good way to greet people in a hygienic manner.
  Michetti, a lawyer and radio broadcaster has been accused of giving himself the title Professor when he is in fact just a lecturer on contract for 42 hours of lessons for 1,390 euros and 20 cents a year at the University of Cassino.
  In his CV, which at 18 pages and 40,000 words is longer than Mario Draghi's, Michetti gives himself the title Prof. and describes himself as "Professor of 'Public Law and Administrative Innovation' of the degree course Business Economics at the Economics and Law Department of the University of Cassino and Southern Lazio." However, he only goes on to clarify on page 12 of his CV that he is just a professor under contract (as opposed to a full professor, deserving of the title).
  Italy's Council of State ruled in 1985 that the several rankings of academic titles need to be clearly distinguished. "One must be able to discern exactly the role of anyone in whom the title of professor is invested."
  The Italian Supreme Court also rules that "the term Professor used by professors under contract must be accompanied by the indication, without abbreviations: "On contract... at the Faculty of ... or the School of ... for the academic year …"" It adds that a professor under contract may never, on any website or paper, use the abbreviation Prof., reserved only for full professors and ex-professors. 
  As a lawyer, Michetti would also be expected to know that using professional academic titles incorrectly counts as a "crime against public faith."
  His titles seem to have been believed by both the Quirinale and Matteo Renzi, who in 2017 nominated the Prof. for Knight of the Order of Merit of the Italian Republic, earning him the title Cav. (Cavaliere Ordine al Merito della Repubblica Italiana).
ol