Exclusive: IFAD fires Global mechanism head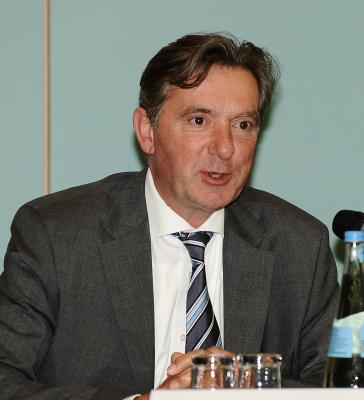 ROME– Christian Mersmann, the respected head of the UN's Global Mechanism combating desertification, was sacked with two days' notice by IFAD chief Kanayo Nwanze, UN sources said.
 Mr Mersmann, a German national with diplomatic status who previously worked at the FAO, had led the Global Mechanism for some six years. He was informed just two days before his existing contract with the International Fund for Agricultural Development (IFAD) was due to expire in May that the agency would not renew his contract.
 The surprise draconian decision sent shock waves through senior management at the Rome-based agency. "Some of the directors at IFAD are feeling distinctly nervous," one senior agency source told Italian Insider, "there is concern that Nwanze has started firing top people with just two days' notice and worry about who might be next to be axed."
 IFAD has been trying for some time to cut loose from its financial and contractual responsibilities for staff of the Global Mechanism, which is housed in part of the IFAD sprawling complex. Recently IFAD was ordered to pay hundreds of thousands of euros of compensation to Ana Teresa Saez Garcia, a Venezuelan national. The International Court of Justice ruled in February that the Fund was responsible for staff members of the Mechanism as their own employees.
 IFAD's press office declined to comment on Mr Mersmann's dismissal, referring the Insider to the United Nations Convention to Combat Desertification in Bonn (UNCCD), the body which IFAD argues now has responsibility for the Global Mechanism. UNCCD did not respond to requests from Italian Insider for comment.
 The decision to axe Mr Mersmann was sure to drive down further the popularity of Mr Nwanze who last year, after Italian Insider revealed the extent of his sky high expenses, was forced to move out of the luxurious villa on the Appian Way IFAD had rented for him.
 The turbulence at IFAD follows agitation at its sister agency, the UN Food and Agriculture Agency (FAO) where hundreds of staff walked off their jobs last month in protest at what were seen as tough redeployment policies implemented by the new director general, José Graziano da Silva of Brazil.
 Some U.S. managers and department heads at FAO reportedly have been removed from their posts and effectively replaced with Latin Americans in what some staff insinuated was an anti-American bias amongst the new Brazilian-led management.
However an FAO Spokesman, Enrique Neves, strongly denied that any American senior staff had been axed. "No senior American staff has been removed from their posts," he told Italian Insider.
 Asked about changes introduced at the media department of the hunger-fighting agency, Senor Neves said "The whole communication group has been restructured. A normal practice for any organization everywhere to adapt to new times." """"""""""""""££!2222
At IFAD, instead, European staffers have complained at what some of them see as excessive positive discrimination in favour of Africans since Mr Nwanze's election to head the troubled agency in 2009, IFAD sources say.
 jp-ab