Sant'Egidio fights for provision of Covid vaccine in Africa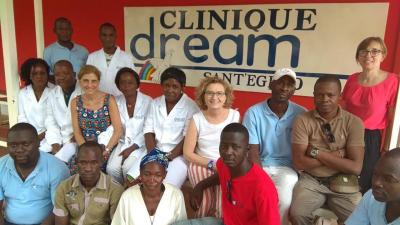 ROME - "Health is a fundamental right for everyone," said the Community of Sant'Egidio, the lay Christian charitable organisation, in anticipation of World Health Day, April 7. "The access to health services, beginning with the anti-Covid vaccine, must be guaranteed to everyone at every latitude, even in difficult situations, above all during this moment of the pandemic which everyone is fighting."
  The Rome-based Community, on the occasion of World Health Day, launched the new website for their DREAM Foundation (Disease Relief through Excellent and Advanced Means).  
  Started in 2002, DREAM Foundation is a health programme started in 2002 for the fight against HIV/AIDS. Today it is active in 10 African countries, with 50 clinics and 28 biological laboratories. It has provided crucial care to 500,000 people, including the birth of 120,000 HIV-negative babies from HIV-positive mothers. 
  They have also expanded their horizons to help in the fight against Ebola and tuberculosis, and most recently Covid.
ol