Sicilian officials investigated over false coronavirus data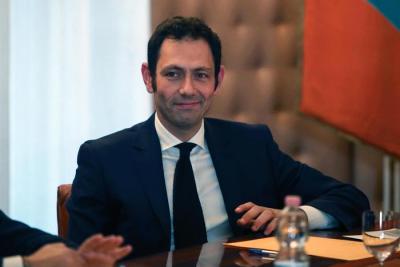 TRAPANI - The director of Sicily's regional health authorities and two other health officials are under criminal investigation, and Sicily's Alderman for Health has resigned after it was revealed that Sicily have been submitting false coronavirus data to the National Institute of Health (ISS) for the last five months.
  Sicily, from November to March, had allegedly been falsifying the island's coronavirus statistics so as to avoid having to become a red zone. The altered data submitted to the ISS resulted in Palermo avoiding a deserved red zone, along with undoubtedly many other comunes.
  The investigation by the Carabinieri in Trapani, which involved, among other things, wiretapping regional officials, has resulted in the placement under house arrest of Maria Letizia Di Liberti, 59, head of the Regional Department for Health and Epidemiology, and her colleagues Emilio Madonia, 38, employee of PricewaterhouseCoopers Public Sector srl and Salvatore Cusimano, 35, a regional official and Di Liberti's nephew.
  The region's Alderman for Health Ruggero Razza is also under investigation and on Tuesday submitted his resignation. Several other employees of the Regional Council are also being investigated. 
  However, police sources have said that this all took place without the knowledge of the region's President, Nello Musumeci.
  The investigation has resulted in the justified fears that the Covid situation in Sicily is much worse than believed, and strict restrictive measures will now have to be put into place.
ol