Murdered envoy Attanasio 'left to destiny' by Italy, UN source says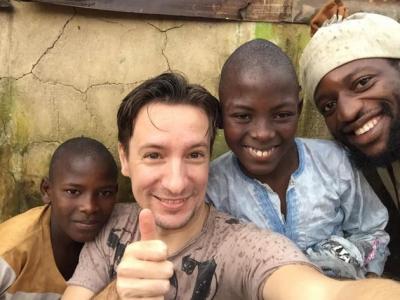 Italian Ambassador Luca Attanasio (centre)
 ROME – The Italian Ambassador assassinated in the Congo while, riding in a WFP convoy had asked the Italian Foreign Ministry in Rome for more protection but the requests were refused, a senior UN security source said Monday.
  Italian Embassies abroad normally have at least two Carabinieri trained as diplomatic protection officers at each embassy but only one, Vittorio Iocavacci, was available to travel with Luca Attanasio before both men were murdered Feb.22 when their convoy was ambushed. "Generally Embassies have two plus Carabinieri," said the UN security source. "Why was the Ambassador left with only one Carabiniere and why were they not wearing bullet-proof vests?"
 The UN source strongly rejected the suggestion by Italian Foreign Minister Luigi Di Maio that WFP might have been responsible for lax security. La Stampa newspaper last month reported that the Carabinieri security detail at the Embassy had been reduced from four officers to two.
 "In this case coordination between the Farnesina (Italian foreign ministry) and the UN should have been different. Did the Farnesina check on the state of the ambassador's security or was he left to his destiny?" asked the source, speaking on condition he not be named.
 An inquiry into the affair is unlikely to disclose the truth, he added. "The results of the investigation are going to be medals for both men and financial compensation for the deaths but otherwise everyone burying their heads in the sand."
 Peace-keeping soldiers from the Monusco mission in the Democratic Republic of Congo also could have been deployed to provide additional protection, the source said. "The Monusco mission  on the day of the murder was sitting around twiddling its thumbs."
  The convoy of two vehicles, with total of seven passengers, were travelling down National Route 4 from Goma to Rutshuru to a WFP school feeding programme when they were ambushed by six assailants. Five were carrying kalashnikovs, while one had a machete.
  According to a reconstruction by the governor of the province of Nord Kivu, Carly Nzanzu Kasivita, the attackers created panic by shooting into the air, and then shooting and killing Mustapha Milambo, a Congolese driver.
 Attanasio and Iocavacci, were then forced from the car and taken into nearby bushes. The alarm was raised and soon a group of park rangers, who happened to be patrolling nearby, turned up at the scene, followed by local army forces.
 A shoot-out took place while the six remaining members of the convoy were lying in bushes off the road. Attanasio and Iocavacci were shot, the Carabiniere dying on the scene, but the diplomat dying around an hour later in hospital.
jp