Multi-ethnic realities shine at Sole Luna Doc Film Festival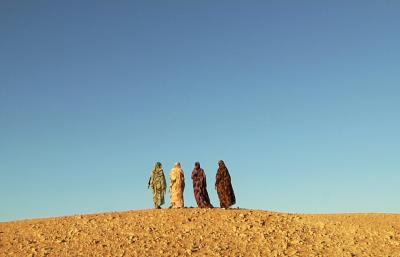 Aminatou from "The rebel of the Sahara" ( "La ribelle del Sahara"), one of the six documentaries in Giancarlo Bocchi's showcase "Freedom Women". Photo credit: Sole Luna
ROME – Palermo's international documentary film festival Sole Luna Doc Film Festival presents in its 14th edition the world premiere of "Freedom Women", a series of six documentaries by director Giancarlo Bocchi that brings to the audience the battle of women for human rights, freedom, equality and civil coexistence in some of the most dangerous areas in the world.
 The series introduces the daily challenges and statements of Lidia Yusupova, founder of the Memorial Association in Chechnya, who made the international public opinion aware of the atrocities of war and post-war in the country; Malalay Joya, who was forced to live under guard in Kabul, Afghanistan, for her complaints about violation of rights, especially against women and children; Aida Quilque, who defends the indigenous community of Cauca, Colombia, from the brutality of drug traffickers, paramilitaries and guerrillas; Aminatou Haidar, the most famous Saharawi activist in Western Sahara; Zoya Phan, who is in the front line against the military dictatorship in Burma; and Tamara, who fights alongside Kurdish guerrillas against ISIS militants in Kurdistan.
 Bocchi's showcase is part of other 50 screenings, including 20 premieres, displayed at the festival for free from July 7 to 13 across four open air cinema theatres at the complex of Santa Maria dello Spasimo.
 The festival's agenda includes concerts, meetings with authors, book presentations, debates and cinema workshop for children, in addition to a competition that will see 24 films competing under three categories: "Human Rights", that welcomes documentaries narrating stories of denied, mortified or achieved rights; "The Journey", where the journey is seen as an experience and as a metaphor for the human dimension; and "Short Docs", for films under 30 minutes long that turn the spotlight on crucial issues of the present.
 As many as 600 documentaries from all over the world were submitted to this year's edition and selected by artistic directors Chiara Andrich and Andrea Mura.
 President of Italy's Authority for Communications Guarantees, Angelo Marcello Cardani affirmed Tuesday at the Foreign Press Association in Rome that he is convinced about the Festival's positive impacts to Italy's society and its relationship with immigrants.
 "A country becomes multi-ethnic when it comprehends and incorporates in its culture elements that allow different peoples to live together. Italy still did not invest in this and finds itself undergoing a massive multi-ethnic culture shock. I believe Italy should get used to seeing diversity. Being used to seeing and intellectually assimilating diversity is fundamental," he said.
 Giani Massironi's "Bernardo Bertolucci – the way of our time", a tribute to reputed director and screenwriter Bernardo Bertolucci, who recently died victim of a lung cancer at the age of 77, will open the festival, in the presence of Clare Peploe, Bertolucci's widow, her brother Mark Peploe – both directors and screenwriters – and the editor Jacopo Quadri.
 Sole Luna Doc Film Festival was launched in 2006 in Palermo as an initiative of the Association Sole Lune to promote the encounter of different perspectives on unknown or little-known realities. Since 2014, the festival has also been held in Treviso and over 100,000 people have attended the event.
ms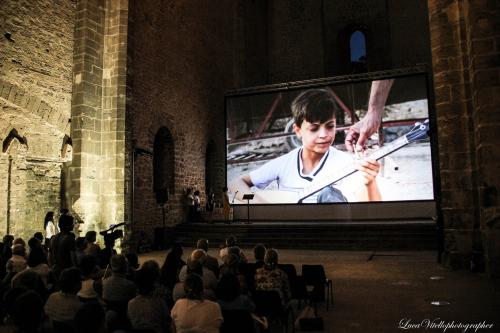 Fifty screenings, including 20 premieres, will be displayed across four open air cinema theatres at the complex of Santa Maria dello Spasimo. Photo credit: Sole Luna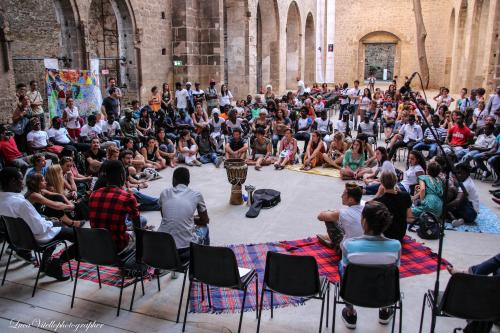 The festival's agenda includes concerts, meetings with authors, book presentations, debates and cinema workshop for children. Photo credit: Sole Luna